The first butcher shop of the Oberto family was opened by my father Pietro in 1965 in Alba.
---
Those were tough years, marked by great frenzy. Those who were born in the countryside in a peasant family, like my father, dreamt of starting their own business. The alternative was spending life as a furìc (which means «laborer, handyman» in Piedmont dialect) or as a sharecropper, without ever gaining anything, aside from hard work. 
So, at 14, Pietro left his father's home and, after working as a boy in a butcher shop for a few years, he opened Macelleria "Da Piero". He invested all the money he had earned, but it was not enough: but thanks to a small loan granted by the local bank, he managed to fulfill his dream.
The trust given to him by his territory was the same token that he wanted to give back through his work. Our shop has always been led by one principle: to serve quality both to customers as well as restaurants, which, after the post-war crisis, were slowly beginning to offer meat (especially raw meat) on their menus.
Among my father's customers was the Morra family, the kin of that Giacomo who was the first to have understood that our territory could stand out for its food and wine, thanks to high-quality raw materials that are like no other in the world, especially his beloved Alba White Truffle, which he turned into the "diamond of the earth".
Giacomo Morra knew that in order to be considered "excellent", one should only offer the best: he established high-quality cuisine in the Langhe, one that, until present, still manages to enhance the Alba White Truffle and all the abundant fruits of our land.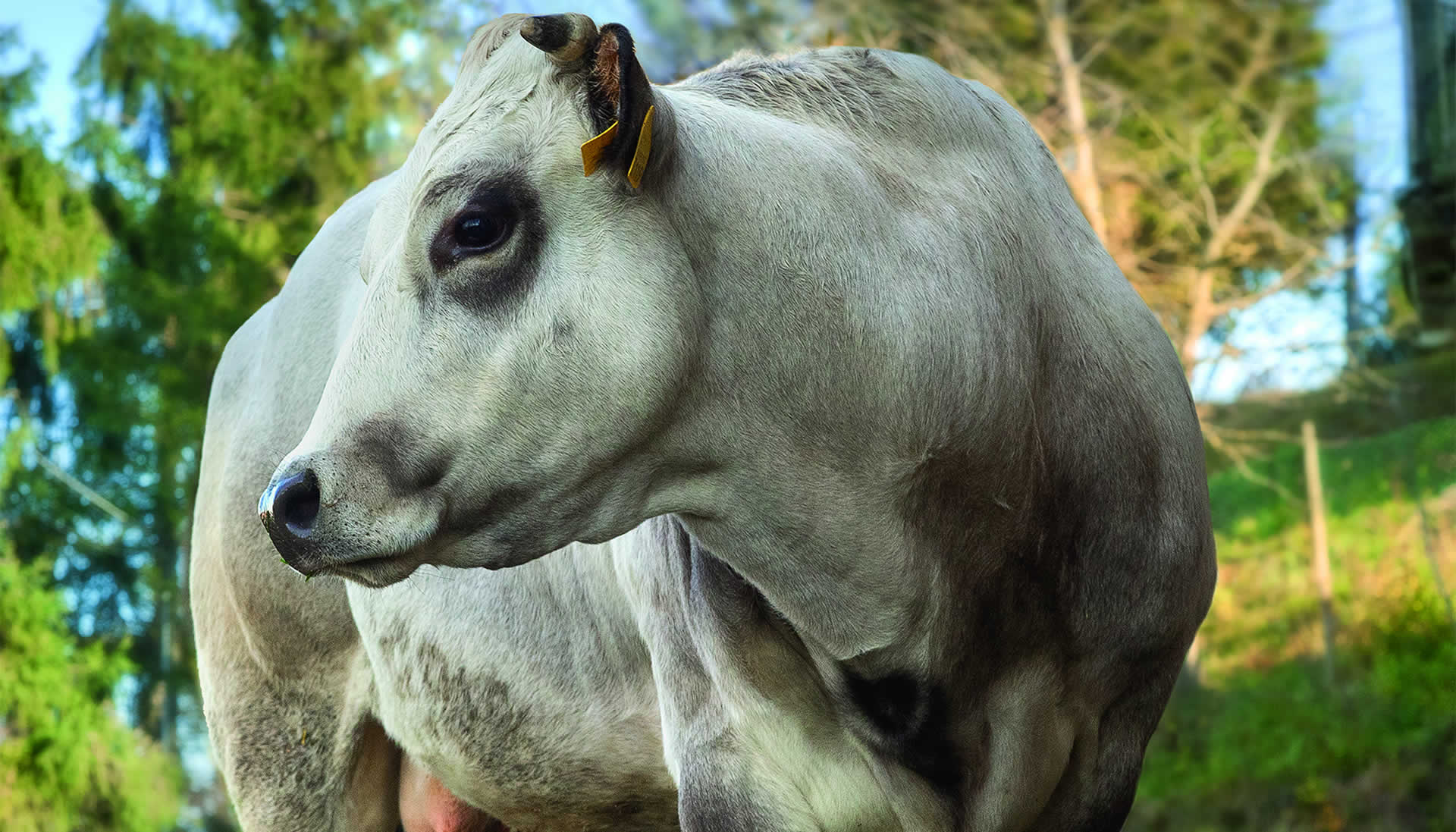 An adult Fassona
All in all, Giacomo's insights have inspired those of Oberto. When I joined my father in the butcher shop in the 1980s, an idea started to take form inside my head: if the Langhe had a distinctive terroir for wines, truffles and hazelnuts, should we not also look for this unique trait in meat? There was already a well-known and exceptional breed, the Piedmontese Fassone, but nothing had been done to promote it outside of the local borders. Furthermore, Fassone meat was traditionally slaughtered young, at an age of about 18 months, when they are not yet fully developed. This meat was generally consumed raw: a pink, lean meat, perfect for tartare or carpaccio. But when it comes to grilling, in the oven or over fire, other types of meat greatly outclassed it. Restaurants knew about Chianina, Angus, Limousine, Iberian pork (just to name some of the most famous), but Fassone was not part of their menu.
One of my first projects was to become an ambassador of this meat among great restaurants, starting in Piedmont, then covering Northern Italy, and finally throughout the entire Italian Peninsula, also reaching overseas in recent years (read our post about Fassona meat in London).
But, in order for Piedmontese meat to "compete" with others, it was necessary to bring it to uncharted territories, put it through techniques and selections that, at the time, no one would have dared to conduct. This is how FASSONA OBERTO, with the letter «A» in the end, was born. In the back of the shop, I began to slaughter older cattle, those over 36 months of age. Cattle this old have meat that is fuller, more mature, and has great balance between muscle and fat. And that's not all. I have noticed that older female cattle had even better results: their meat was juicier and more persistent, with a less ferrous flavor. Lastly, I have also experimented with dry aging, a technique that is still quite uncommon in Italy and is similar to the refinement of wine. The meat of female cattle of at least 36 months would be slightly "dried" inside temperature-controlled and ventilated rooms, with constantly regulated ph and humidity levels. A choice that has been criticized by many, even opposed by some.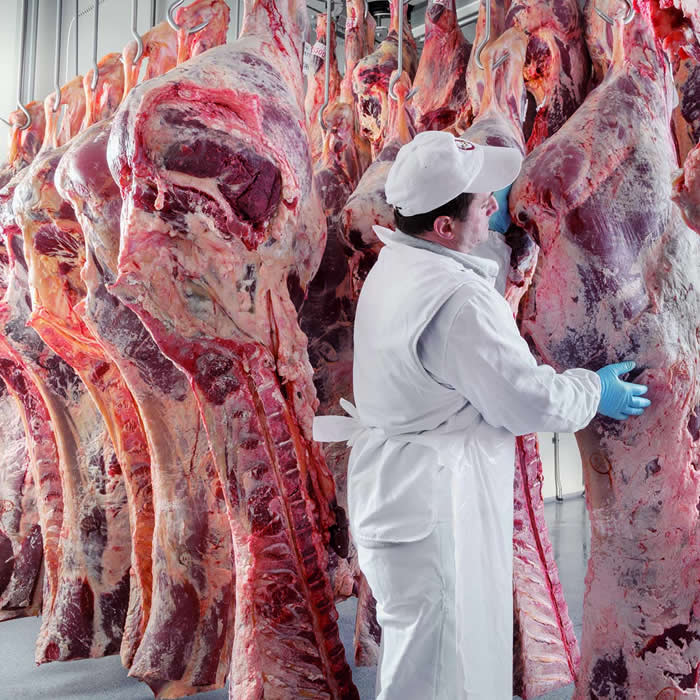 Dry Aging, ovvero la frollatura
But the Fassona meat made with older female cattle, carefully aged, has yielded its fruits. I had it tasted by cooks and chefs, even the top ones, and all of them agreed: Piedmont meat was finally able to bring out its best even in more complex cooking, and not only when raw, revealing a typicality and an expressiveness that can wholly be defined as something authentically territorial, one of a kind, because it is bred, fed and slaughtered on the Langhe hills. 
Today, the Fassona has gained so much success that many have begun to call it by its name: Fassona, with the letter «A» in the end. The meat of a terroir: bright red in color, lean and juicy, low in cholesterol, with a harmonious and sapid flavor, suitable for all types of cooking and, most importantly, it perfectly pairs with the wines of Langhe.
Daniele Oberto
---