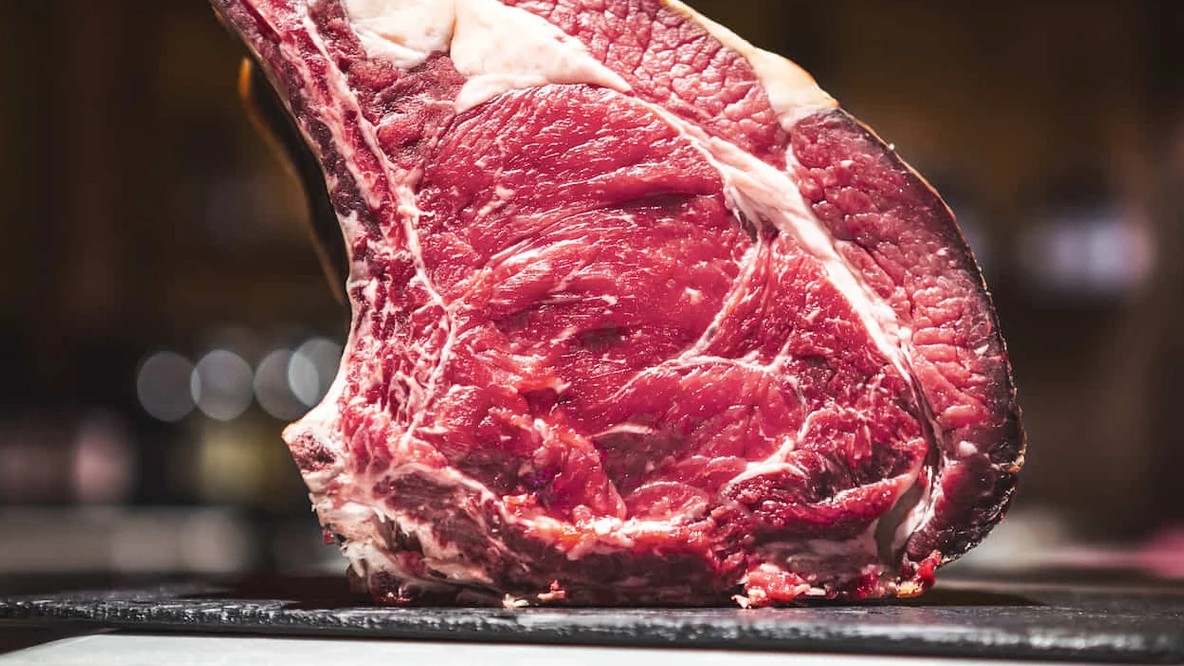 From the Langhe to London, passing through Genoa and back.


Roberto Costa, the «waiter managing twelve restaurants» (between London, Milan and Genoa) and Daniele Oberto, the maslè ("butcher" in Piedmontese dialect) businessman, met last Thursday May 14 on Instagram for a chat on the "flesh" of their friendship.
The two are joined together by a thread that is red like the Fassona that Daniele has "reinvented" and that Roberto has made known in London, where, as both say: «Everyone thought of a cocktail or a nightclub when somebody said "Fassona"».
But their personal and professional history also make their friendship special. That of Roberto Costa, who was born in Genoa and, after middle school and numerous professional experiences in Italy, left for London to open his restaurant chain "Macellaio RC"; and of Daniele Oberto, who is a native of Alba, capital of the Langhe, and has learned the trade from his father, and, after 16 years of working behind the counter and waking up at 5 in the morning to debone meat, has started Macelleria Oberto, launching his selection of Fassona, slaughtered after 36 months, on the market.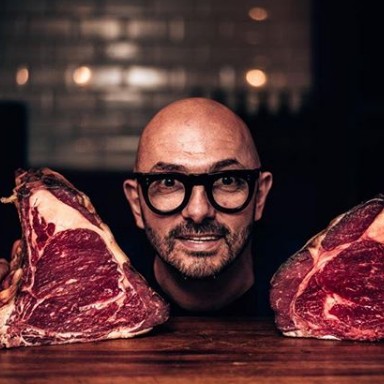 Roberto Costa
«I was skeptical,», says Roberto Costa while recalling the first time that Daniele Oberto delivered him a large slice of fillet, more than 12 years ago: «I kept telling myself that it was the usual Fassona meat, excellent when raw, but very bad once cooked. I threw it on the grill and, once it was ready, I tasted it just to confirm my ideas. Yet, at the first bite, I was already convinced: "Eureka!" I exclaimed, there it was, we have finally found the Fassona that does not only "handle" the grill, but can also compete with all the meats in the world».
For Costa, Oberto's innovative take on the Fassona can be explained in three points: the selection of female cattle, choosing older animals and a carefully planned process of dry aging. Females have genetically more succulent and tasty meat; if slaughtered after 36 months, they develop an excellent balance between muscle and fat, having naturally ended their growth process; lastly, an attentive process of dry aging relaxes the meat fibres and enhances their organoleptic qualities.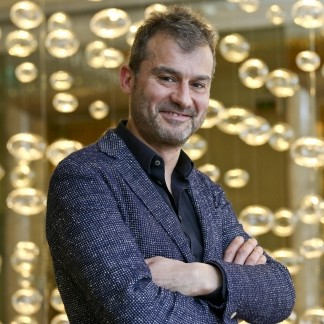 Daniele Oberto
«Completing this selection has not been easy», confessed Daniele Oberto. «At the shop, I was unable to sell it because the meat was redder and more intense than that of the 18-month-old calves to which our customers were accustomed. Many had thought that I was crazy. But not the world of food which, thanks to people like Roberto, has understood my vision and fully embraced it, with a bit of recklessness and a lot of courage».
However, such recklessness has proven to be right. And the greatest milestone has been achieved in South Kensington, where Costa promoted Oberto's Fassona for the first time at his restaurant (showcasing the meat cuts on a display window). On Easter 2013, an article penned by Marina O'Loughlin, the first food writer of the newspaper "The Guardian", came out and it awarded Oberto's Fassona with a score of 10\10.
«Un risultato fenomenale, che ha spalancato le porte di Londra alla Fassona nella sua massima espressione possibile», conclude Roberto Costa.
The full interview is available on Roberto Costa's Instagram page.
---