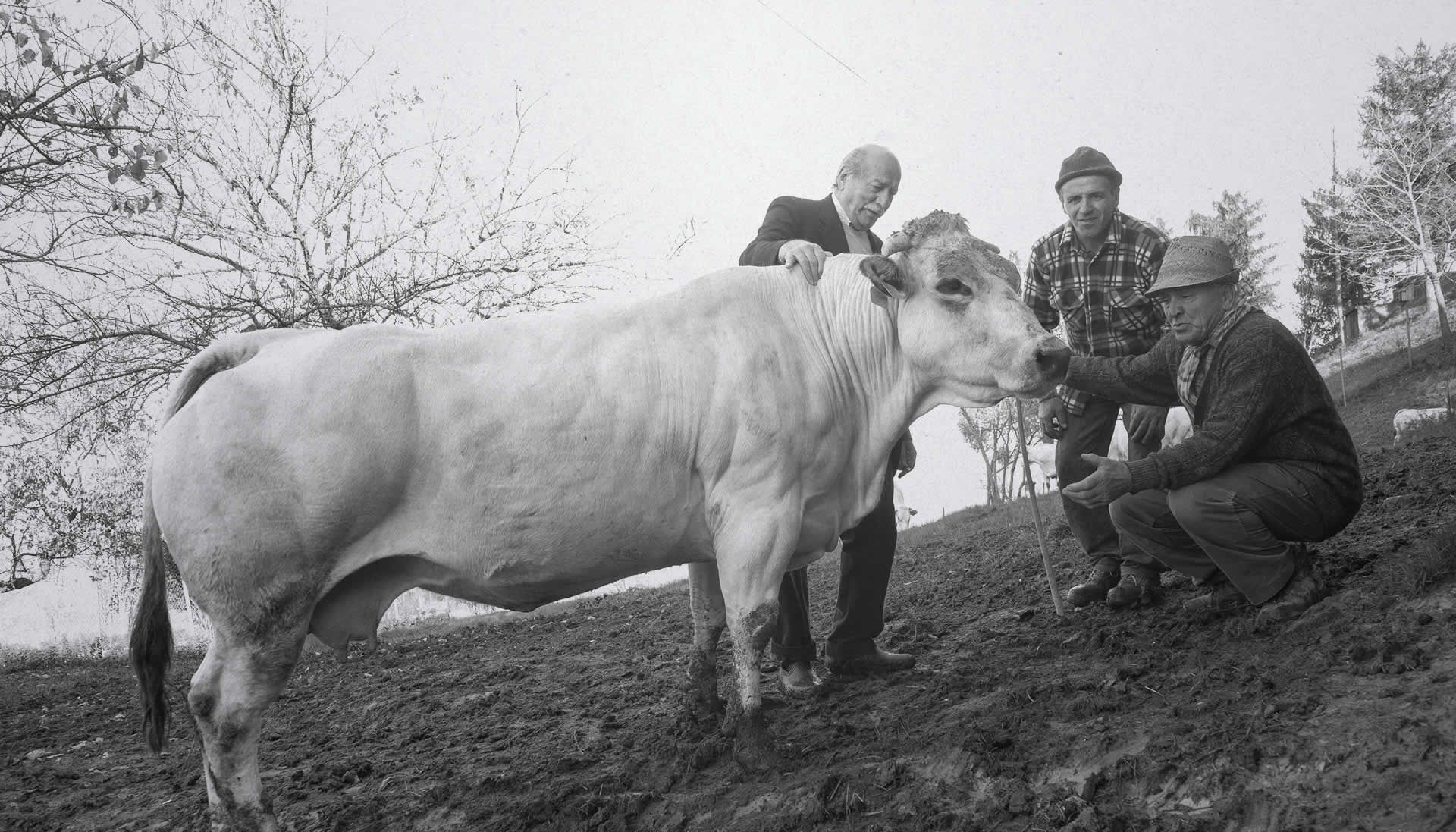 Piedmontese Fassona and various meat selections of the historic butcher shop in Alba are now available on the new e-commerce site
---
Fifty years of experience in selecting Piedmontese cattle are a lot. And if we were to think of the first ones who to have contributed in the production and promotion of the Fassona, only one name comes to mind: Oberto.
This historic brand from the Langhe, specialized in supplying Fassona meat to the topmost food service circles, returns to its origins and "reopens the shop" thanks to an e-commerce site: macelleriaoberto.it.
With the same enthusiasm and care for customers that Pietro Oberto had when he opened his butcher shop in Alba in 1965, the company has launched a new online shop. The store offers a wide assortment of selected products, including different cuts of Fassona, 100% Piedmontese meat obtained from female cattle of over 36 months of age and after undergoing dry aging for at least two weeks.
"The idea of opening an online shop has been brought about by the desire to make our selected meat available to everyone – says owner Daniele Oberto – We believe that this product deserves recognition from the final consumer, who is now increasingly attentive to the place of origin and the choices made during the entire production process. Thanks to our e-commerce site, even the most demanding customers, like those who went to our shop in Alba, can buy the best cuts of meat and enjoy them raw or cook them in the comfort of their own home".
Just like in a real artisan butcher shop, clients can count on a reliable customer assistance and the high quality of the products, which have been carefully selected and – for the Fassona – are exclusively from the provinces of Cuneo (85% of the total) and Turin.
Macelleriaoberto.it, thanks to a simple and user-friendly interface, offers a vast selection of products: meat for braising and roasting, for stews, grilled meat, raw and Fassona cold cuts. The products are vacuum-sealed in plastic bags that protect the meat from any human and environmental contamination, from the moment they are packed until their delivery, which is carried out by express couriers specialized in the treatment of chilled fresh products.
Oberto also undoubtedly ensures safety: to protect consumers, the most important sanitary regulations stated by the law are followed, and conformity of the entire production process is certified, as desired by the company (BRC, IFS, ISO). External and impartial authorities like INOQ and CSQA also guarantee the observance of the regulations and traceability of the meat.
The e-commerce site is the latest challenge for Oberto, which is constantly evolving yet always grounded on one strong belief: meat, just like wine, tells the story of the territory from where the cattle originate, it can bring out flavours of its homeland and speak of the experience and the passion of the men behind it.
---
OBERTO
Since 1965, Oberto has set the standard for the selection, grading and international distribution of Piedmontese Fassona meat, of which it can boast birth right. An exquisitely artisanal butcher shop, where each operation is done by hand and each cut is made for renowned restaurants, to which Oberto guarantees not only high-quality meat, but products designed to meet the needs and necessities of contemporary cuisine.

LA FASSONA
Fassona meat of over 36 months has natural fat marbling that makes it tender and tasty. With adequate aging, it stands out for its bright red colour, compact and tender fibres, and juiciness. But its essence lies in its flavour: a rich, round aroma that is never ferrous, with a perfect balance between sweetness and sapidity and an exceptional persistence, as well as hints of hazelnuts and hay. A meat suitable for all types of cooking, from grilling and braising, to baking and stews. But its highest expression can be tasted when it is eaten raw, just with a pinch of salt.
---
DISCOVER ALL THE CUTS OF OBERTO FASSONA AVAILABLE ONLINE